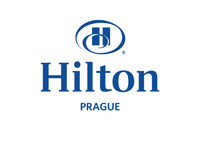 AN IMMERSIVE CULINARY JOURNEY WITH 3D VISUALS
Hilton Prague invites you to experience the best of theatre & dining in an immersive culinary journey following Le Petit Chef, the world's smallest chef!
All our tables are set up for groups of 2, 4 or 8 guests. When making a reservation for more than 4 persons, please contact us to book the Saloon. In case our Saloon has already been taken, you will be seated on separate tables.